Tim Harrington
General Manager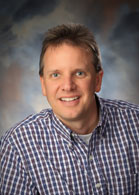 Tim Harrington was born in Montana and serves as the General Manager of Community Seven Television. Prior to serving as GM, he was the station's Operations Manager for seventeen years. He is proud to have been part of the organization from the ground up. Tim is a Graduate of the University of Montana's School of Journalism in Radio/Television. He began his career in Television Production working for Production West as an editor and cinematographer. Tim has done camera work for ESPN, NBC, CBS, TNN and A&E to name a few. Tim and his wife Sarah have three wonderful children and love spending time in the great outdoors with their family.
Roberta Ciffone
Program Coordinator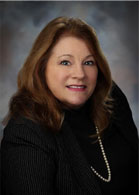 Roberta Ciffone has been the Production Coordinator at Community 7TV since December 2012. She was born in San Jose, CA, and graduated from De Anza College with an Associate of Arts in Business. She worked in Sales and Marketing for the last 30 years at companies like Hewlett Packard and Wells Fargo in Northern, CA.
Ready for a change of scenery (and colder weather) she and her husband Mike moved to Billings in 2012 and have been very happy here. They have two beautiful children, Danielle 24yrs and Grant 22yrs.